Have a Happy National Pie day, today! We thought we'd serve up a slice of the New American Pie that's been cooked-up: Donald Trump Pie. 🍎
Of course, a Donald Trump Pie would be of the pumpkin pie variety, to match his skin color.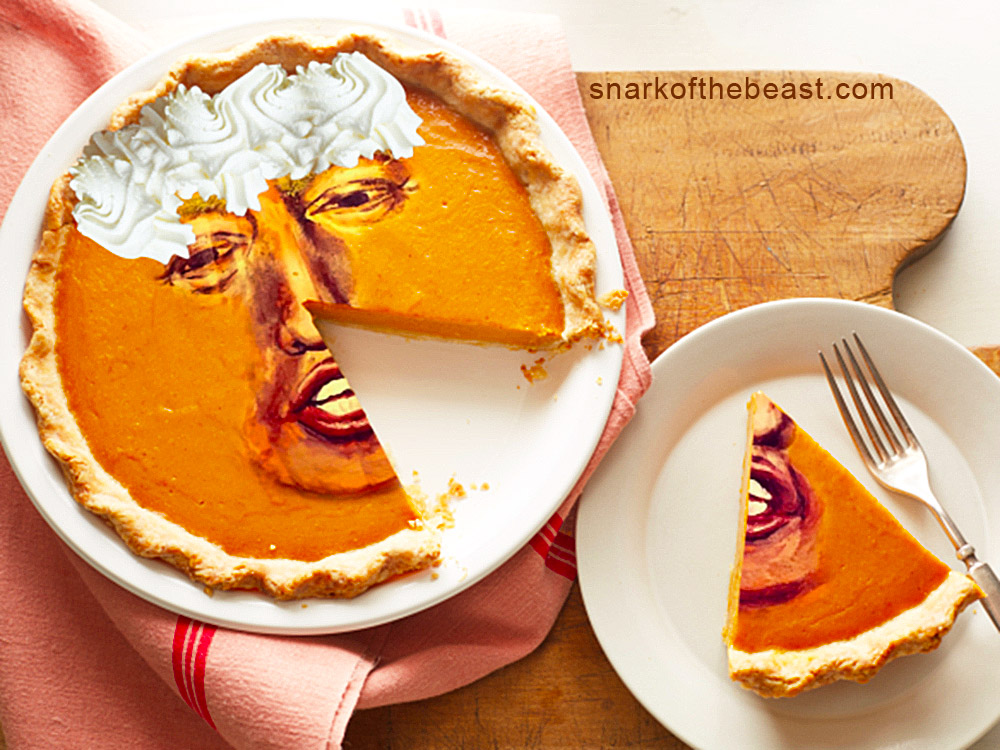 We also ran across this rendition of the American Pie song, originally by Don McLean:
This version is more about the loss of the American Dream in light of the rise of Donald Trump to prominence.
It's our opinion that the original American Pie song pretty well sums up the state of affairs, post-election, with no changes to the lyrics necessary. As McLean has described in explaining what he meant by the song:
"Basically in American Pie things are heading in the wrong direction. … It [life] is becoming less idyllic. I don't know whether you consider that wrong or right but it is a morality song in a sense."
Yep, that sums up things pretty nicely in our opinion.
Happy National Pie Day, America. 🇺🇸